 
Flat plug power socket
Monophasic connector with grounding
Tax included
Worldwide shipping
European warehouse
This plug is suitable to be used as power supply connector. It works with up to 250V AC and supports up to 10A. It contains a third ground connector.
Measures of the body
(width x heigth x depth)
2,7 x 1,9 x 1,4 cm
Voltage
250V AC
Max. current
10A
Material
Plástico y cobre
Weight
9,5g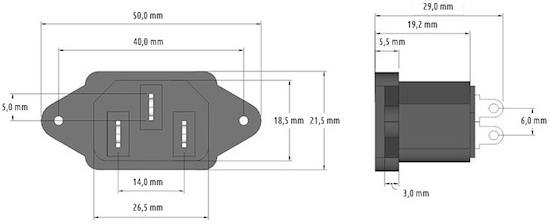 No customer reviews for the moment.